QR Print Editor
You can easily get the QR code Printout for your published forms using the QR Printing Editor.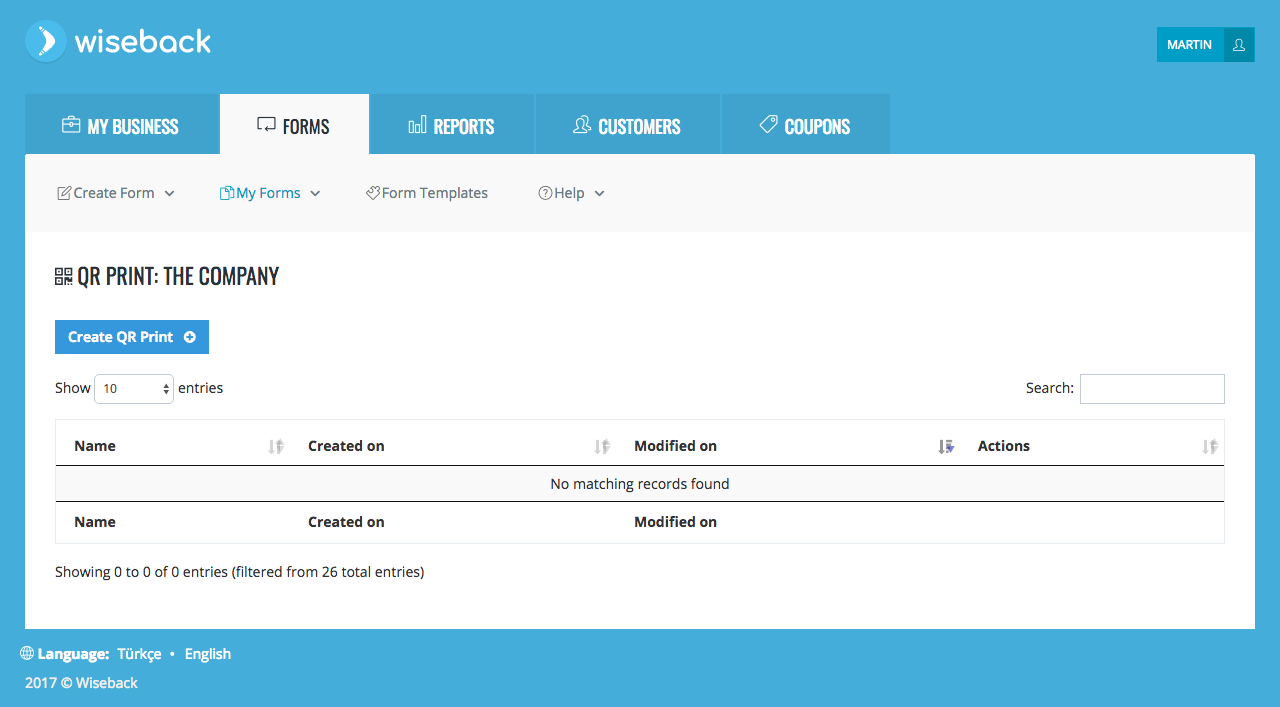 You can create a new printout by clicking the Create QR Print button. You can save the printout you created and use it again.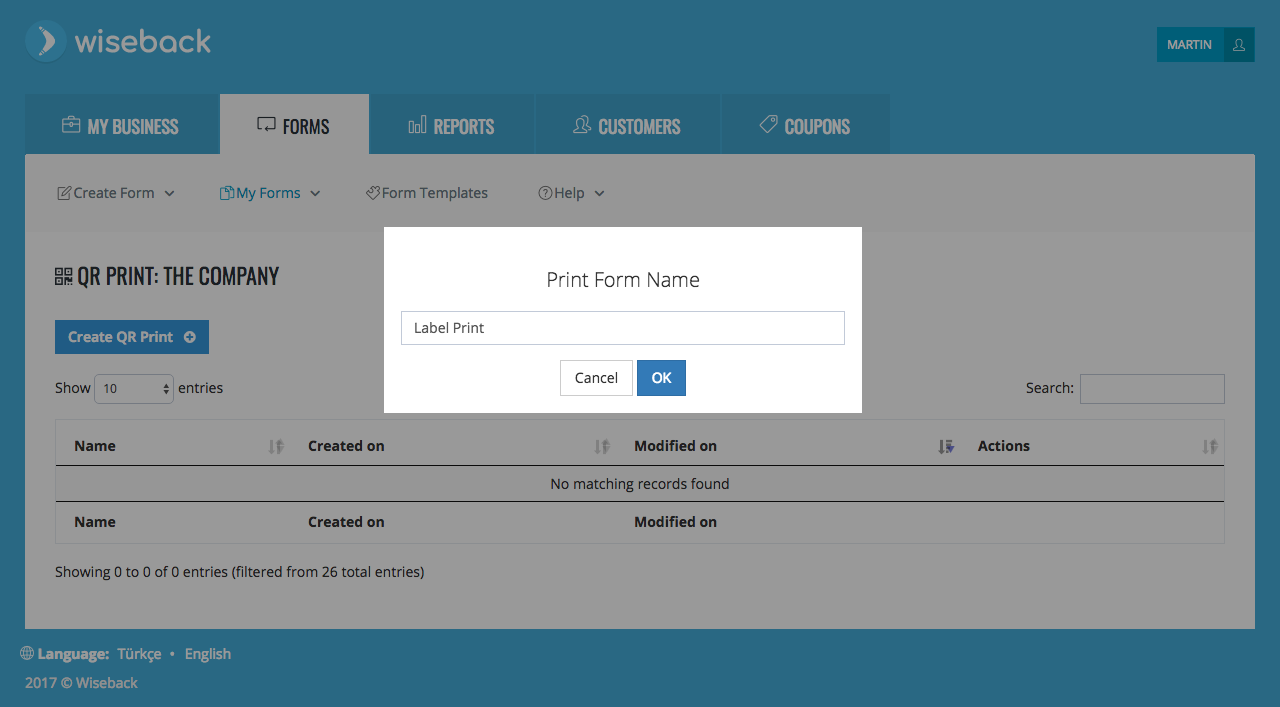 With the QR Print Editor you can also print on the label paper.
To print on a label sheet, click the Page Setup button . Click Create Labels checkbox and enter the label dimensions in milimeters.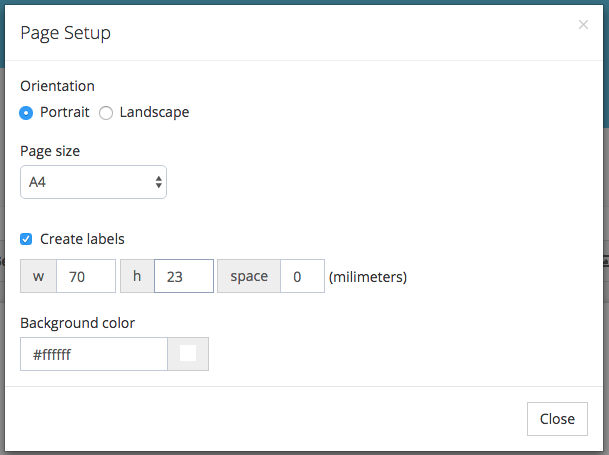 Once you have closed the Page Setup window, design for a single label in the editor area of the label dimension.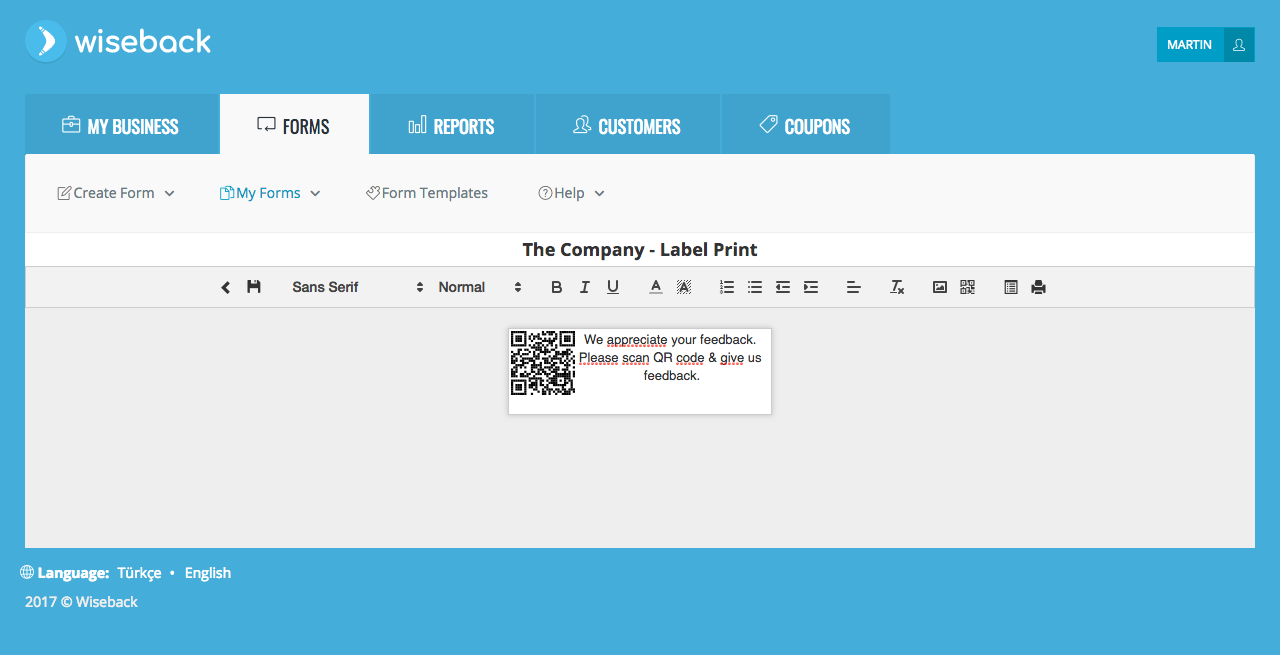 When you click the Print button, you can print on the label paper.