Sending Response to customer
You can send an email response to customers who have left feedback.
Note: You must have an email address on that form so that you can reply to a feedback by e-mail.
Select All Feedbacks from the menu under the Reports tab. If the Edit button is not visible, click the Columns button and make Actions visible.
Click the Edit button to open the following screen. On this screen, you can reply to your customer via e-mail by clicking on the Send Response button.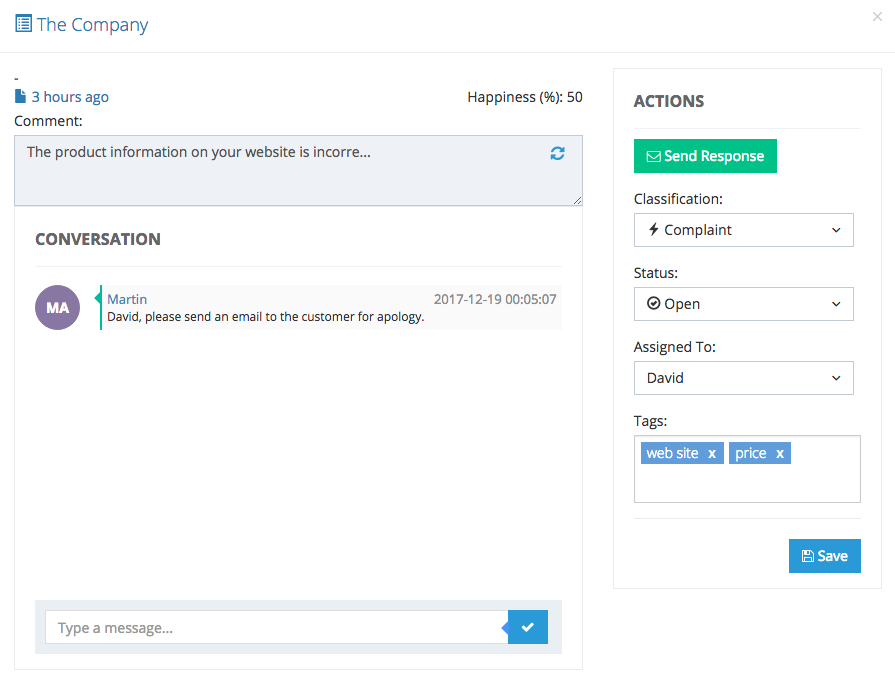 There are 3 steps on Send Response screen.
First, select language and coupon. Coupon is optional.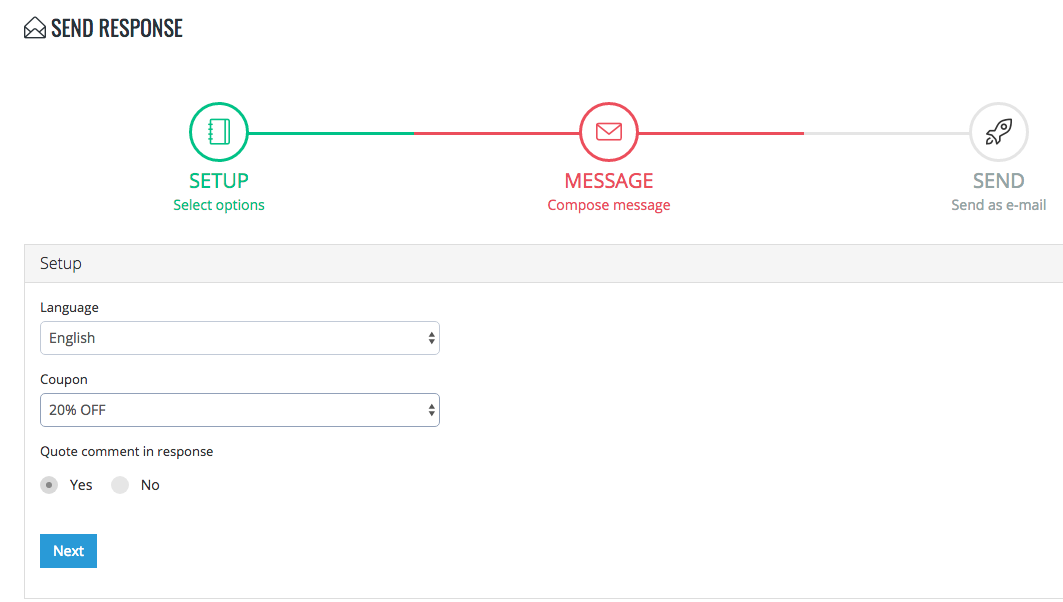 Second step, enter the sender name, Reply-to address, subject and email message.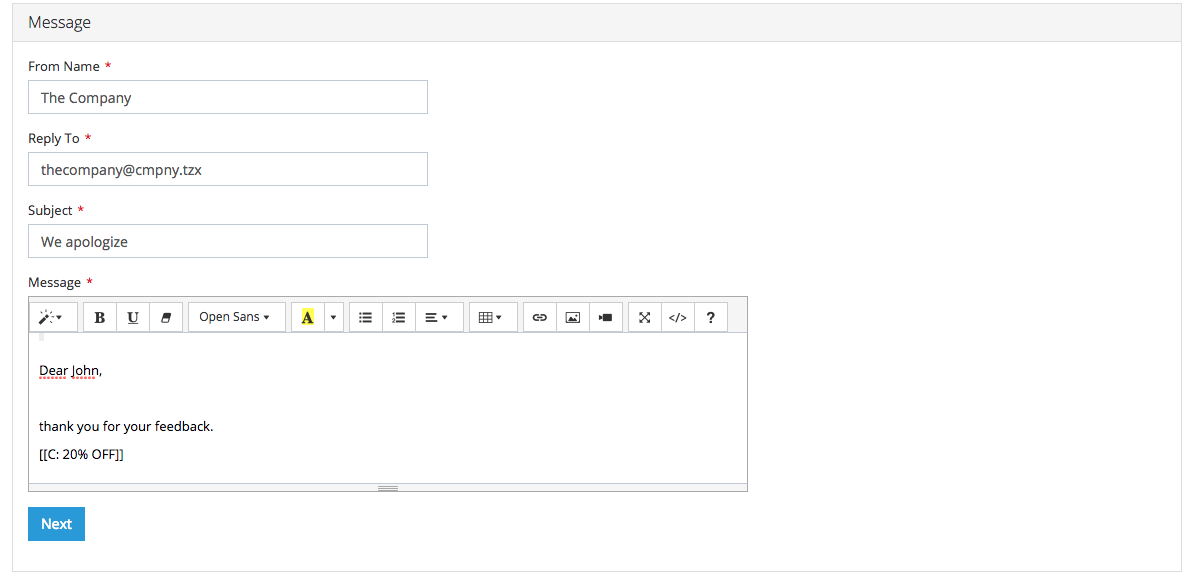 Last step, check the email address of the customer and press Send button.